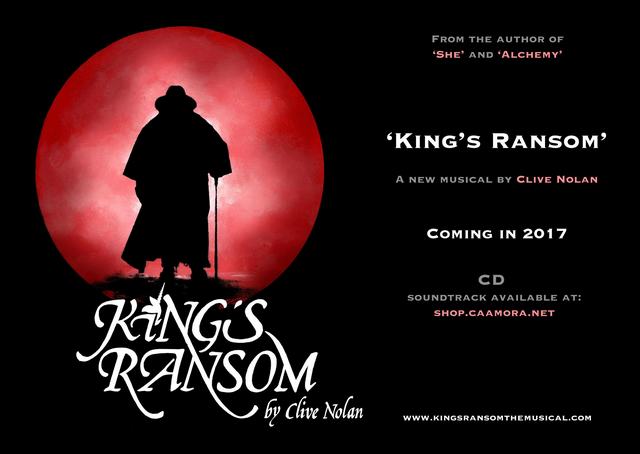 Clive Nolan's third musical, "King's Ransom", is now officially released! A special box set edition consists of 3 CDs and a DVD: Act 1, Act 2, bonus CD and "Making of" DVD documentary plus 3 booklets with lyrics, additional information and inspiring artwork by the comic novel artist, Mark Buckingham.
"King's Ransom" is available through our online store: shop.caamora.net

Clive: "With over three years in the making, I am very pleased, relieved and proud to have completed this musical. This album features some great singers and performances… don't miss it!"
More about "King's Ransom"
HERE