Imaginaerium "The Rise of Medici" out in September!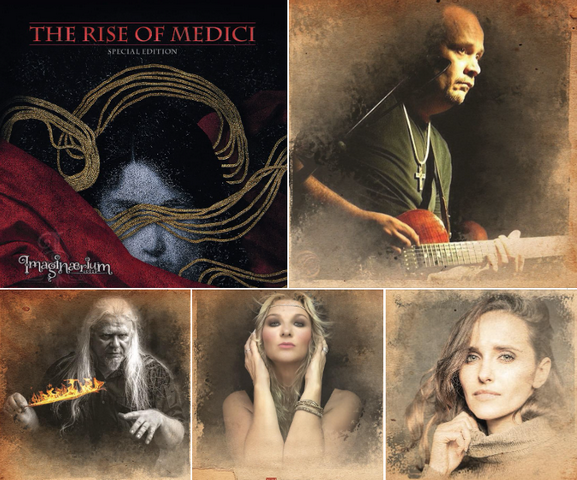 The long-awaited album of Imaginaerium "The Rise of Medici" will be out on September 30th 2022. The Imaginaerium project started as a concept album idea, when Eric Bouillette, a French composer, guitarist, violinist and a member of numerous rock and progressive rock bands, including Nine Skies, The Room, Solace Supplice, Wilder's Folly and others, met a charismatic Italian vocalist Laura Piazzai during the 2019 Cheltenham production of Clive's musical extravaganza "The Lost Journals", starring Laura as a demonic goddess, Makaria. They soon began talking about the possibilities of working together in the near future. Clive got involved in the Imaginaerium project very early on and was soon working on developing the concept for "The Rise of Medici", as well as writing the lyrics. In collaboration with Eric, Clive composed the music and orchestrated the forthcoming album. Additionally, he was also asked to sing the part of the villain, Rinaldo.
Imaginaerium are: Clive Nolan (composition, arrangements, lyrics, keyboards, drum recording, vocals – Rinaldo), Eric Bouillette (composition, arrangements, guitars, keyboards, mandolin, violin) and Laura Piazzai (vocals – Contessina). "The Rise of Medici" will also feature the talents of Andy Sears (vocals – Cosimo), Elena Vladyuk (vocals – Lucrezia), Mark Spencer (vocals – Monks), Scott Higham (drums), Bernard Hery (bass) and Isabella Cambini (harp).
Clive: "In some ways I thank the pandemic for allowing me the 'free' time to get involved with this project. It appealed to my love of history, and the idea of 'Renaissance meets Rock' was fascinating. Having listened to the final mixes I'm convinced people are going to love this one!"
"The Rise of Medici' PRE-ORDER HERE!
Listen to "Treachery" [official single] HERE.
"Alchemy" the Movie... Continued!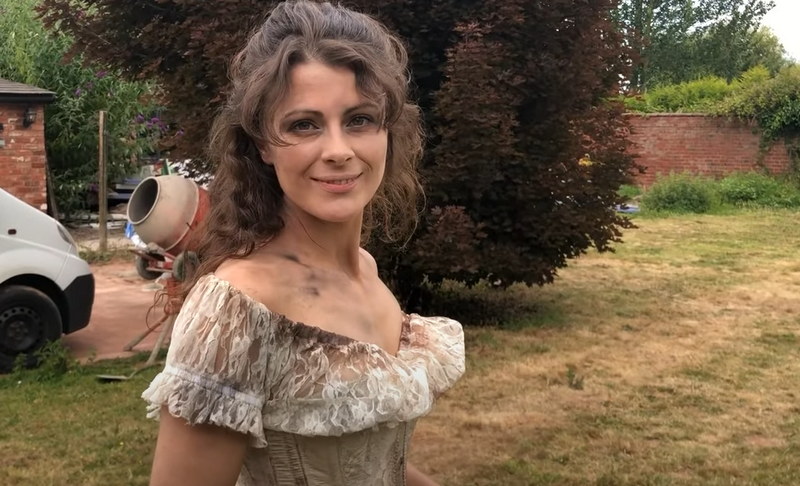 An idea for making a full-length movie out of Clive Nolan's Steampunk musical "Alchemy" was born in the summer of 2014, when award winning movie director Neil Monaghan came to see the show at London Off-West End. Although a few years have passed, with the team involved in other projects, the first scene of "Alchemy" has now been successfully filmed! The filming is scheduled for the rest of 2022 and 2023 and we will be informing you about the progress of the project at 'The Professor King Chronicles' website and Facebook page, as well as Clive's and Neil's related platforms and social media.
So far, you can have a sneak preview of the "Alchemy" filmic universe in the three videos released so far:
'First recording session' featuring Clive Nolan and Andy Sears recording vocals for "Deception", the first filmed scene. Watch HERE.

'Building the scenery' featuring Ross Andrews revealing behind-the-scenes secrets of building the "Alchemy" world. Watch HERE.

'"Alchemy" shooting begins' being a chronicle of the first day of filming, featuring Natalie Barnett as Amelia Darvas, as well as a general sneak peek into the set, work of the make-up artist and filming crew. Watch HERE.

Follow The Professor King Chronicles on Facebook and help us share the excitement!
Subscribe to 'The Professor King Chronicles' YouTube channel.

Videos by Neil Monaghan.
Filming begins today on 'Alchemy, the Movie'!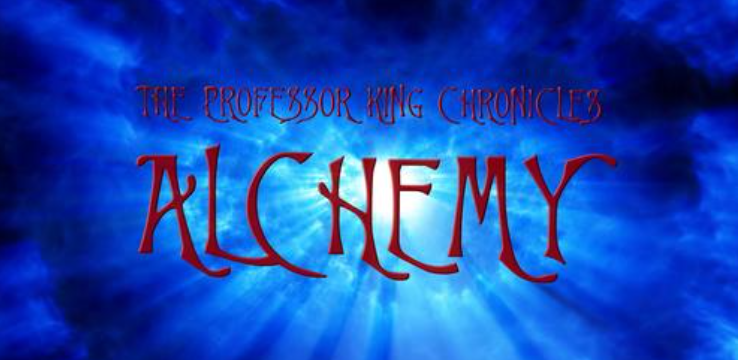 Clive: "It has been a long couple of days as the team have been building the cell in Newgate prison… inside my garage !
When I wrote the musical I was hoping for a handful of theatrical performances... we have done that, and much more!
The filming will be done slowly over a period of about a year, so I'm taking a deep breath.
The camera and lights will be set up soon, and a make up guy will start work in a couple of hours. For the most part, I get to just watch now… and do the catering.
Luckily this is a relatively simple scene (Neil Monaghan, the director wanted to begin making this film with what he calls a 'soft landing')… but it won't be long before we are calling for extras to take part, just saying.
HERE is a clip of me recording Andy Sears' vocals for the first scene to be filmed."
"Election Night" released on major Viewing platforms!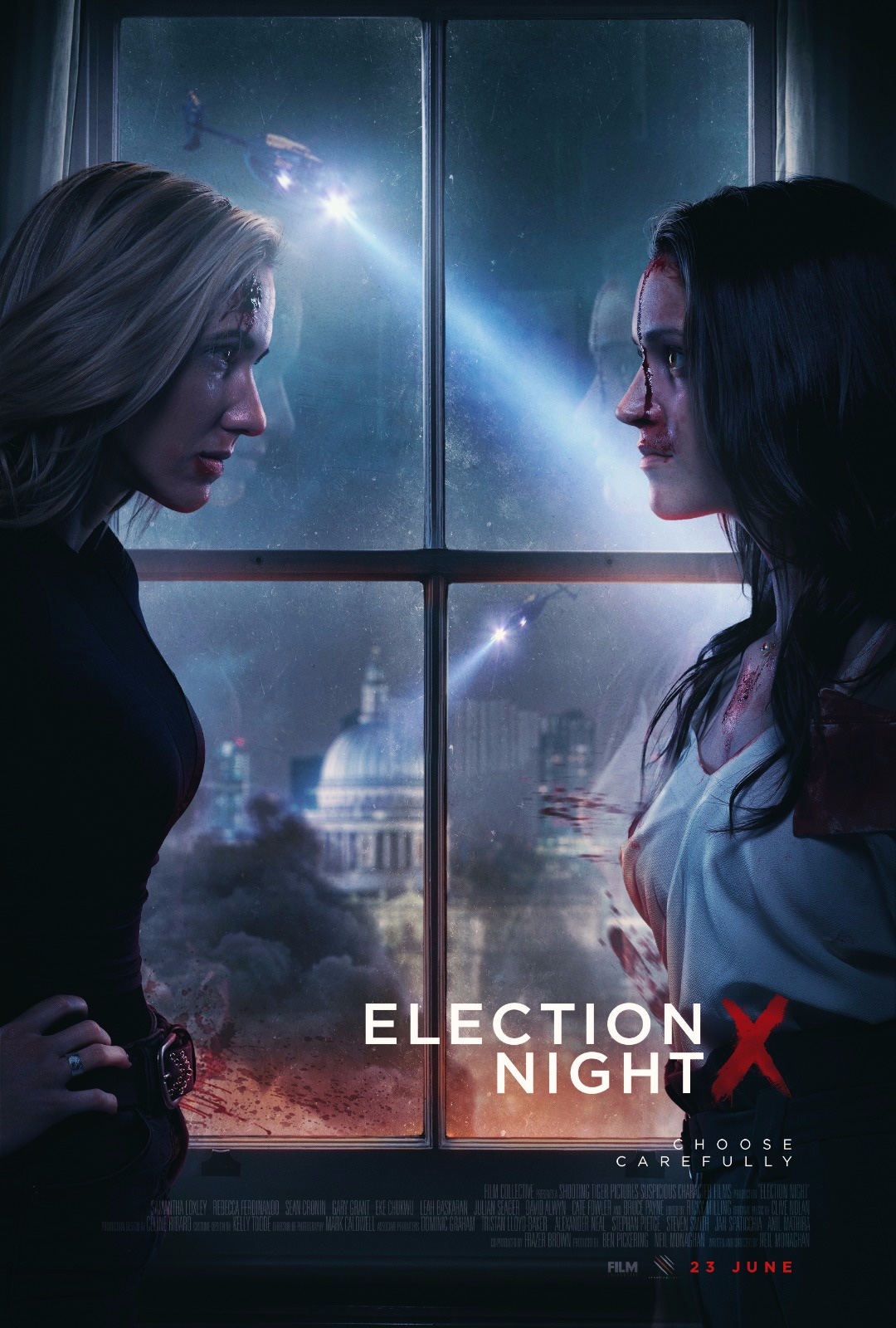 Clive: "This is exciting news... I wrote the music for this film!"
ELECTION NIGHT", a crime drama directed by Neil Monaghan, RELEASED ON SKY, AMAZON PRIME AND ALL MAJOR VOD PLATFORMS ON 6TH ANNIVERSARY OF BREXIT VOTE.
Prepare for palpitating, edge-of-your-seat suspense as political horror ELECTION NIGHT drops on all major VOD platforms this Thursday, 23 June 2022.
The multi-award-winning Brexit-inspired horror is making its worldwide debit on the 6th anniversary of the Brexit referendum that exposed divisions in Britain that still scar us today.
ELECTION NIGHT features a cast of up-and-coming British talent alongside Sean Cronin (MISSION IMPOSSIBLE: ROGUE NATION), Julian Seager (VIKINGS: VALHALLA) and Bruce Payne (PASSENGER 57) as the leader of the New Britain Party, the captivating yet sinister Dominic Drummond.
Watch the trailer HERE.
"Clive Nolan Hall of Mirrors" App!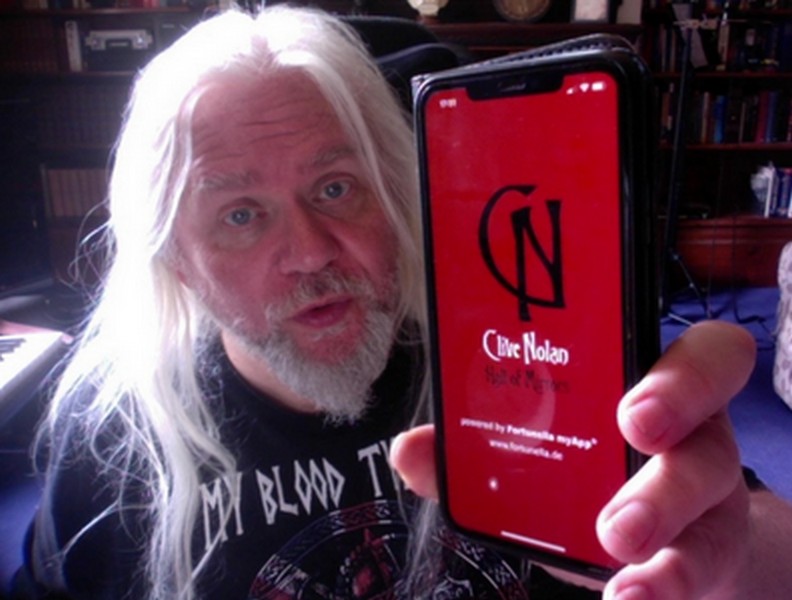 Clive: "I am excited to announce that an App has been developed for me. "Clive Nolan – Hall of Mirrors" You can download it for iPhone or for Android… and it's FREE! In this App I hope to take you deeper into my world.
There will be news and insights into Arena, Pendragon and even Shadowland, as well as the musicals and other projects including 'Song of the Wildlands'. I might also share a few of my adventures in the new house as well as some glimpses into plans which have yet to be revealed.
This will not be FB or Instagram or Twitter... Think of 'Hall of Mirrors' as an exclusive club I am inviting you to share with me. There will be things in here that may well not reach other social media.
You also have an opportunity to chat, or ask questions, BUT only if you register in the App, which I hope you will do, otherwise I have no idea who is visiting! So… join me!"
"Clive Nolan – Hall of Mirrors", developed by the lovely people from Fortunella.