"Song of the Wildlands" Pre-order!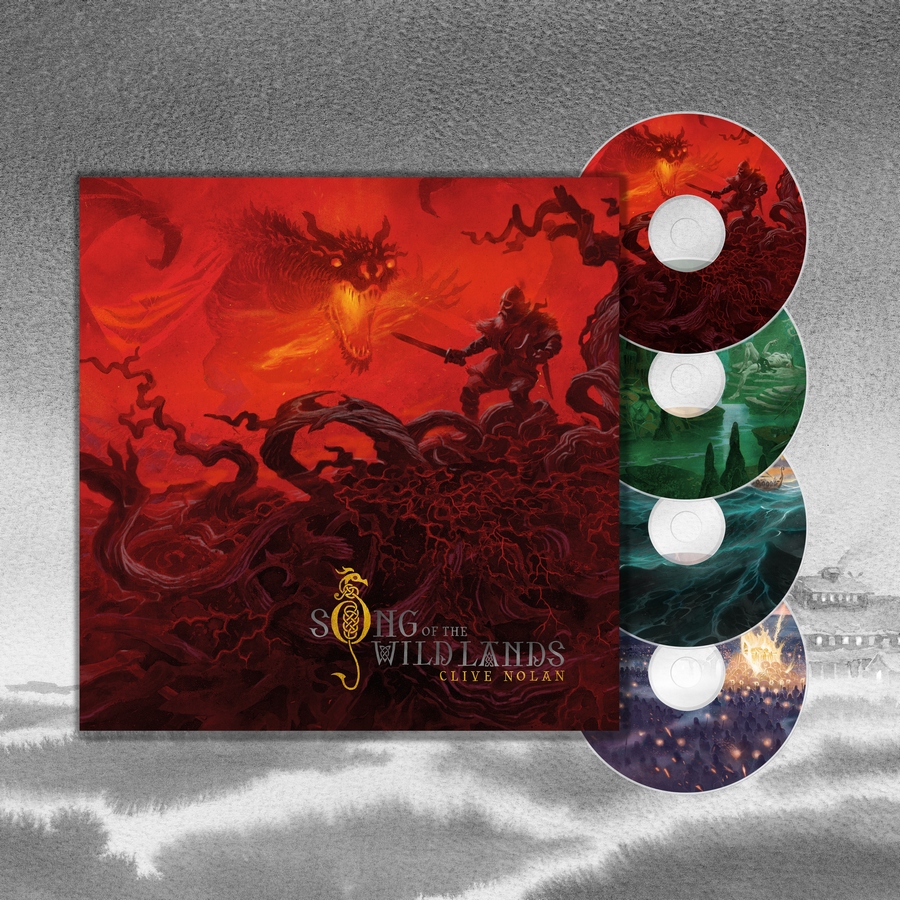 Pre-order starts for the new album by Clive Nolan! "Song of the Wildlands" will be released by Crime Records in collaboration with We Låve Rock Music. The album is based on one of the epics of Old English literature entitled "Beowulf", a tale of grandeur and heroic deeds, about a Scandinavian warrior fighting the world of evil.
"Song of the Wildlands" will be released in 2021 in two formats: a double vinyl, and an 'Earbook'. The 'Earbook' is a vinyl-size hardback book containing four discs: the album, a special instrumental version of the album, and a documentary on both DVD and Blu Ray formats. Inside the book, you will find amazing artwork by David Wyatt, photographs, English and Old English lyrics and many other details about the project. "Song of the Wildlands" has gathered a vast number of artists, including four soloists, an international 200 voice choir, and a rock band, resulting in a highly impressive musical and visual experience.
To PRE-ORDER Clive Nolan's "Song of the Wildlands" 'Earbook' or vinyl, or have your name printed in the album, visit Crime Records online store, and check out the various purchasing options.
More details about the album HERE
Join "Wildlands" facebook page HERE
Watch a trailer by Neil Monaghan HERE

PRE-ORDER HERE
Clive's New Book IS Out!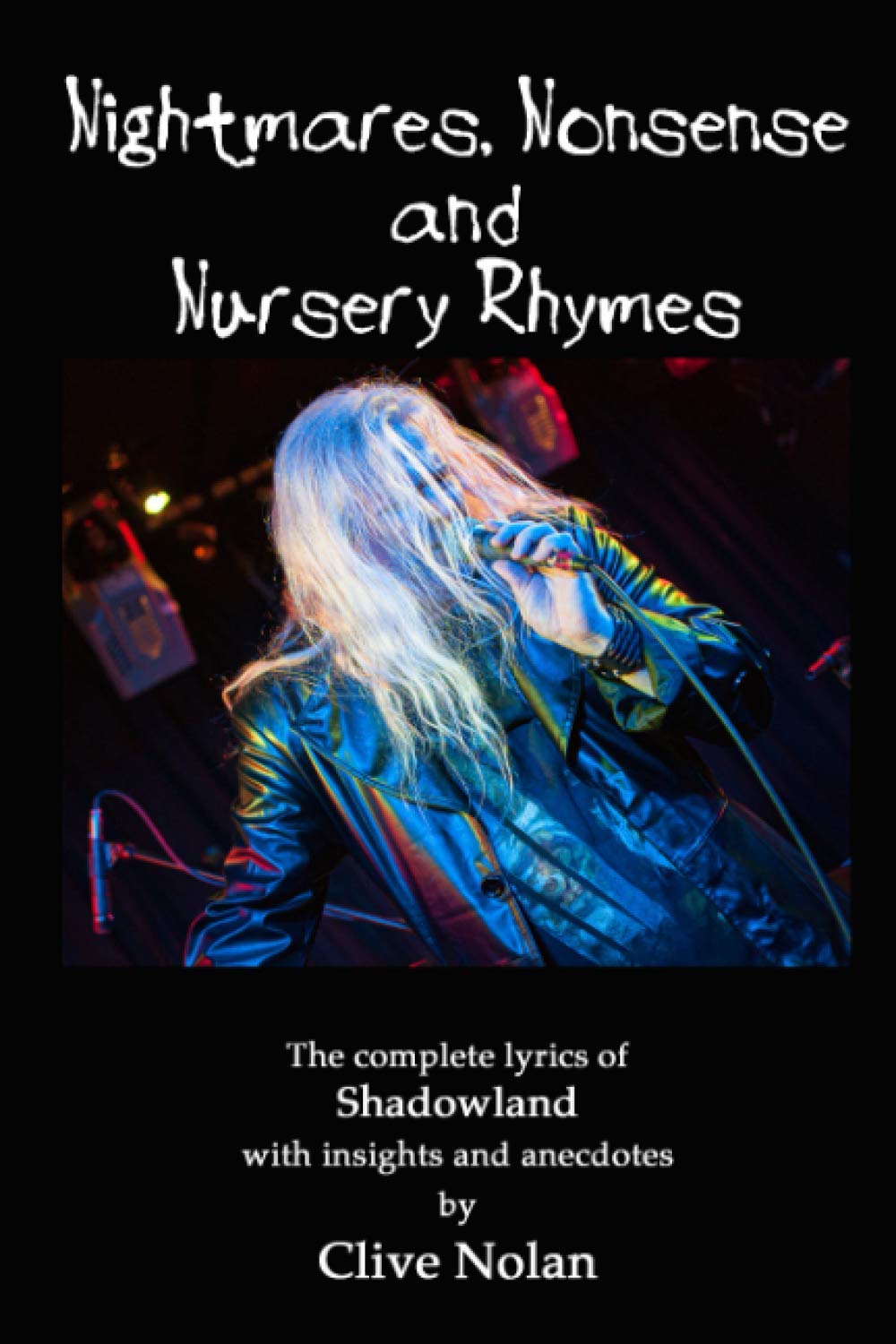 "Nightmares, Nonsense and Nursery Rhymes" is a collection of all the lyrics of the progressive rock band, Shadowland. However, much more than that, it includes many observations and anecdotes from the Clive about his experiences in the band as well as some of the reasons and motivations behind the lyrics.
Learn about the origins of Shadowland, share some stories from their tours and read about some of the stranger sources of inspiration for the songs.
For Shadowland fans, progressive music fans, and those perhaps just curious about the inner workings of a rock band, this is worth a read.
Clive: "I am proud to announce the release of my new book, 'Nightmares, Nonsense and Nursery Rhymes', which is the collected lyrics of Shadowland along with many insights and anecdotes about the band and their songs.
If you like Shadowland, then this is an essential... if you are a prog fan, then this is well worth a read... if you find the workings of a band interesting, then this deserves a browse... if you don't really care at all, then this is the perfect book to add a touch of mystery to your coffee table - or something to stick under one of the coffee table legs.
Just go to AMAZON and search for Clive Nolan 'Nightmares'."
Clive Joins Imaginaerium!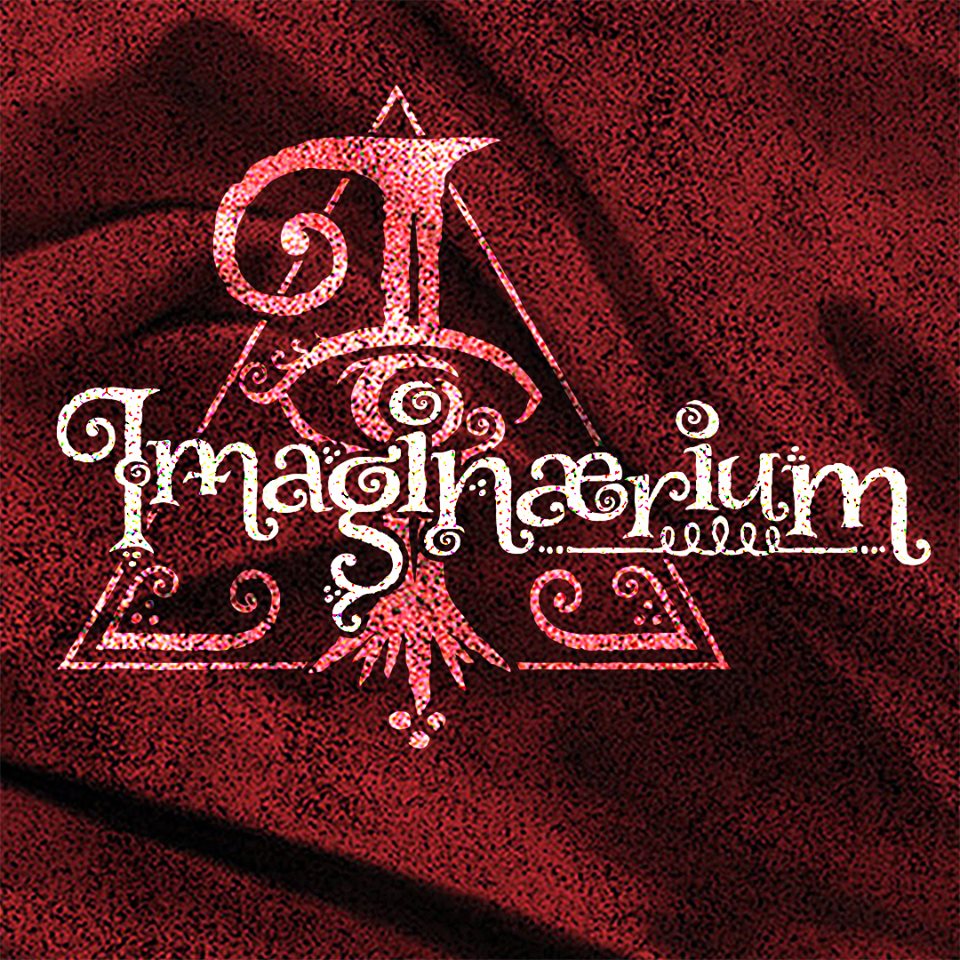 Clive: "I am pleased to announce I will be joining the team of Eric Bouillette's (Nine Skies, The Room, Solace Supplice, Wilder's Folly) new project Imaginaerium, featuring my Italian musician friend Laura Piazzai on vocal. I was asked to take care of the lyrical side of the operation as well as - in collaboration with Eric, to compose the music for the album "The Rise of Medici". Looks like, on top of playing keyboards, I will also be singing the part of a baddie, which will be an entirely new experience for me!"
Please, stay up to date with the project by joining 'Imaginaerium' facebook group.
Check Imaginaerium website HERE.
Arena Line Up Change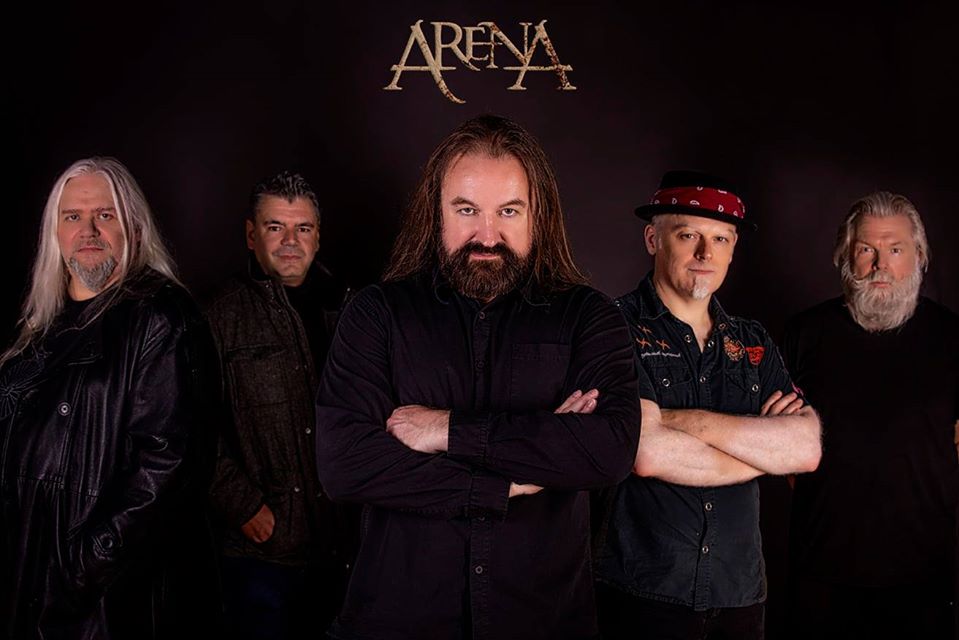 Arena: "It is with sadness that we will be parting ways with singer Paul Manzi. He has been with us for ten years, three studio albums and a lot of touring, but these commitments, particularly the touring, were becoming a strain on his time and availability, so it was mutually agreed that it was the right time for Paul to move on. We wish him luck with his musical endeavours, and he we always welcome to join us on stage in the future."
The new Arena vocalist was announced shortly after in the following statement:
Arena: "We have great pleasure in welcoming Damian Wilson to the new Arena line up. Most people will already know him as a fantastic singer, and there is no doubt he will bring something special and original to the band.
We have known Damian for about 25 years, and the idea of him singing for Arena has, in fact, been a possibility in the past, but circumstances did not allow that to happen at the time. However, since Paul has now decided to move on, it would seem that we have come full circle, and the time is now right! Recording will start soon for the new album 'The Theory of Molecular Inheritance' with Damian on vocals, but the release has been delayed due to the restrictions of the Corona Virus."
"Song of the Wildlands" Recording Has Begun!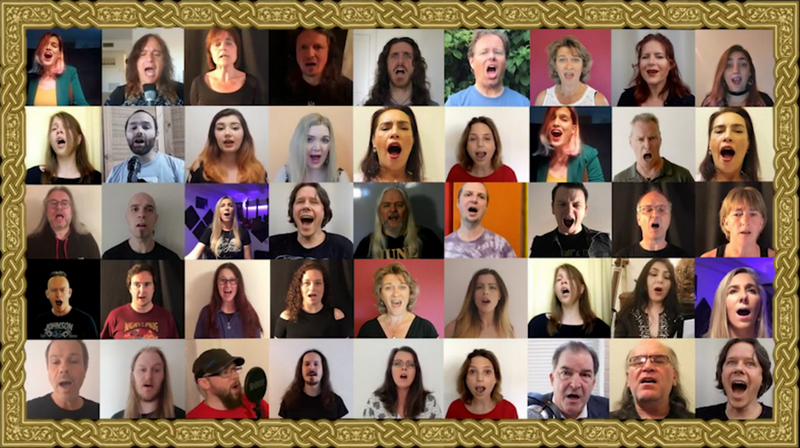 Having completed the writing of the new project at the beginning of the year, Clive has now proceeded to the recording phase. Due to the Covid 19 lockdown, the chorus parts, sung in Anglo-Saxon, are being recorded at homes and delivered for editing via Internet.
Clive has already announced the names of the four solo singers taking part in the project. These are Christina Booth, Gemma Ashley, Natalie Barnett and Ryan Morgan. The chorus has also gathered some well-known progressive names. Details will be revealed soon!
Clive: 'The Wildland Warriors' is the name I gave to all the lovely people who have been helping me make my new album, 'Song of the Wildlands' (code named 'The Viking Project'). The project will eventually be released by the Norwegian Crime Records and We Låve Rock Music.
I thought, as we got hit with this unsettling new way of life, that this album would end up on ice for an unknown amount of time. Then, I put a call out online to anyone who was ready, willing and able to record their vocals.
I wanted to start building the chorus parts of this album, which in many ways are the most important element. My aim was to build up maybe a choir of about 100 voices. Well, thanks to each my 'Wildland Warrior' providing me with multiple tracks, I have (in some songs) about 140 voices singing in Anglo-Saxon (translated by our splendid medieval guru, Christopher Monk)! And there are still more to come!
I thought I might offer you a taste of the terrific work these guys are doing. With help from director Neil Monaghan, we have collected many of them together for this little video clip.
Many thanks to the wonderful 'Warriors' who took part in recording the vocals for "Dragon Fire".
Watch the "Dragon Fire" Teaser HERE