Clive Nolan and Oliver Wakeman: Tales by Gaslight!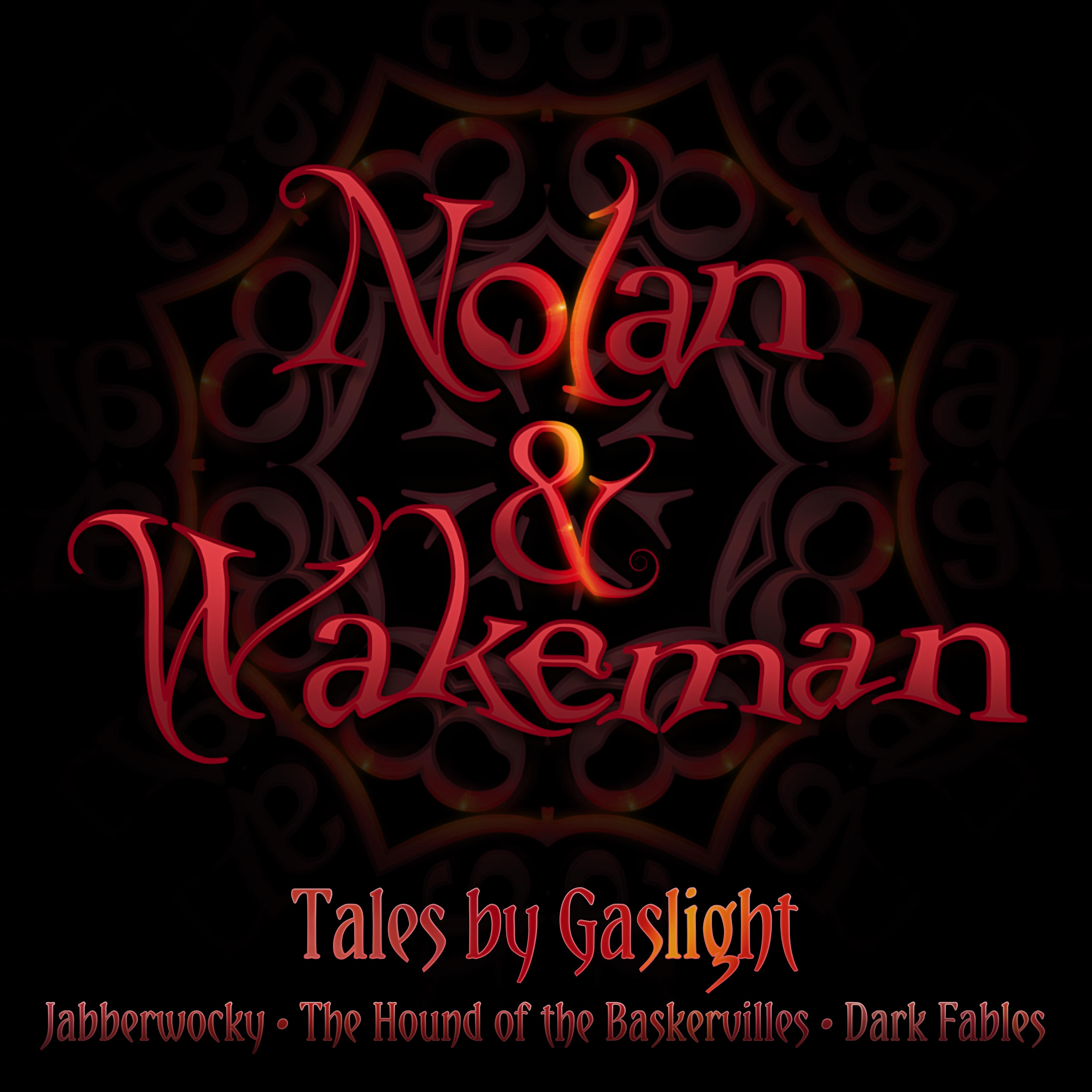 Clive Nolan reunites with Oliver Wakeman after 20 years to issue a 3CD Box Set - Tales By Gaslight featuring remastered versions of their 'future prog classics' Jabberwocky and The Hound Of The Baskervilles along with a new disc Dark Fables.
The Tales By Gaslight box set, comprising 3CDs each with a 16-page booklet and 3 individual Art prints of the three covers, will be released by Burning Shed on 23rd April.
Clive Nolan (Pendragon, Arena) and Oliver Wakeman (YES, Strawbs) first combined their considerable keyboard and compositional talents to create two rock opera/concept albums.
Jabberwocky, released in 1999, was based on the famous Lewis Carroll poem. It was followed by The Hound of The Baskervilles (2002), inspired by the Sherlock Holmes novel penned by Sir Arthur Conan Doyle. The project was always intended to be a trilogy of musical interpretations of literary classics, but an album inspired by Mary Shelley's Frankenstein was shelved because of a lack of record company funding.
This box set package also includes a third disc, featuring previously unreleased pieces that were intended to complete the trilogy. This third disc, Dark Fables, contains over 30 minutes of music conceived for the abandoned Frankenstein album.
Nolan and Wakeman also found pieces which were unused from The Hound of The Baskervilles. These include The Man Called Sherlock which was the original version of the Overture and 221B, inspired by Sherlock Holmes' famous address.
Unusually for the time, the first two albums featured a host of guest performances, including narration by Wakeman's father Rick and actor Robert Powell. Former YES guitarist, the late Peter Banks, Magnum vocalist Bob Catley and singer Tracy Hitchings appeared on both albums. Ayreon mastermind Arjen Lucassen lent his talent to The Hound of the Baskervilles along with members from the bands IQ and Threshold. The unique artwork was created by Rodney Matthews for the original Jabberwocky release. Peter Pracownik was the creativity behind The Hound of The Baskervilles artwork 20 years ago and has returned to this trilogy by lending his talents to the new Dark Fables artwork.
In keeping with the spirit of the two previous albums, the new recordings feature the talents of, amongst others, Gordon Giltrap, Paul Manzi (Arena, Oliver Wakeman Band, Sweet) Andy Sears (Twelfth Night) and David Mark Pearce (Oliver Wakeman Band). Also included is an original reading of the Jabberwocky poem by Rick Wakeman.
The Tales By Gaslight box set contains 3 CDs each with 16-page booklets including lyrics, previously unseen art work and many stories behind the creativity from both Wakeman and Nolan. The first 250 box sets will also include a 4th limited edition numbered art print of the box set cover signed by Clive Nolan and Oliver Wakeman.
Watch the boxset teaser HERE.
Watch Nolan & Wakeman Q&A HERE.
Tales By Gaslight is available now from Burning Shed.
Arena "From the Beginning"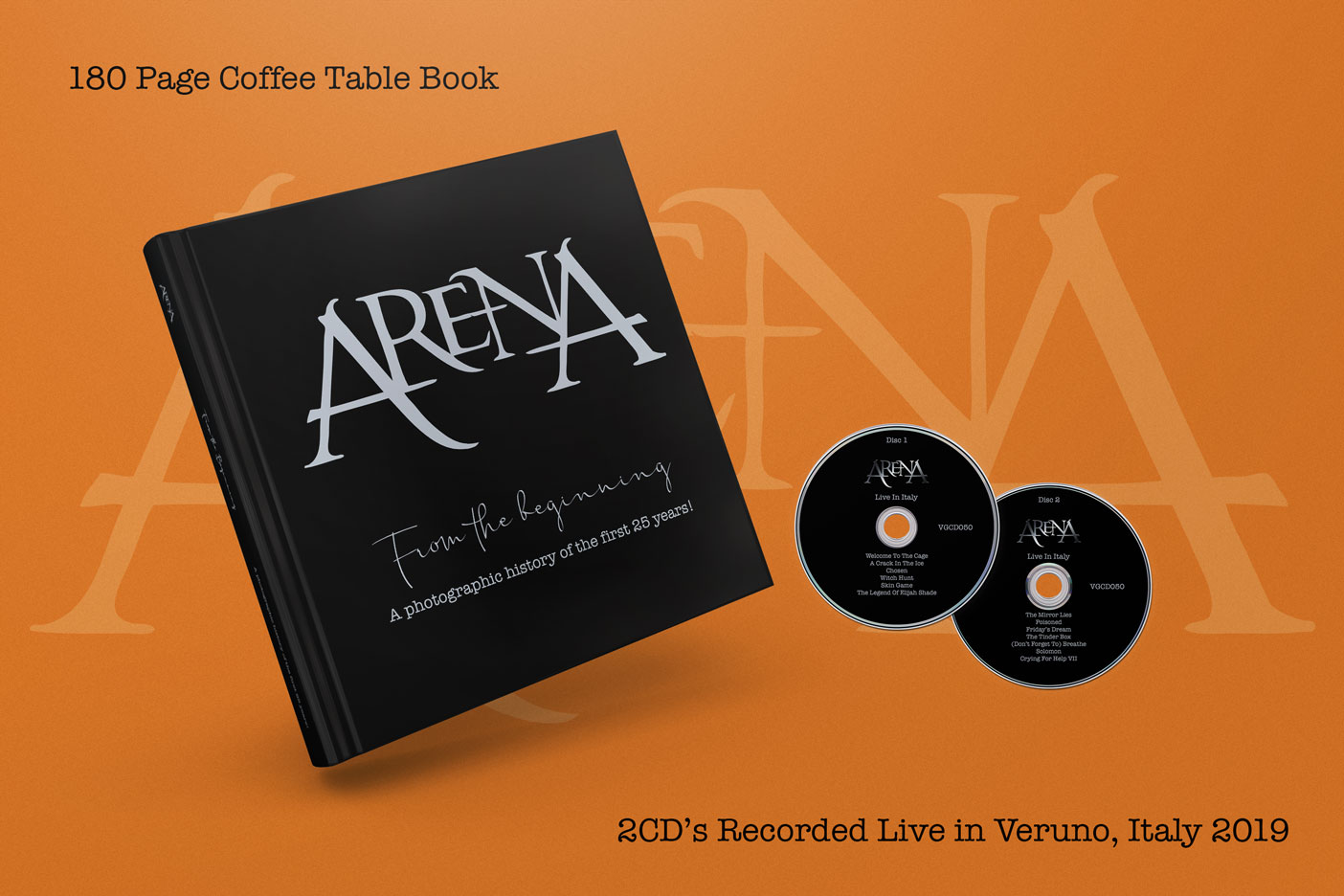 We are proud to present the newest Arena release: a beautiful coffee table photobook including 2 live CDs.
180 Page Book and 2 CDs. This 180-page book is 30.3 x 30.3 cm hardback cover with embossed silver foil lettering is a perfect size to fit in with anyone's vinyl collection. The 180 pages have over 2000 photos printed on 170 gsm silk paper containing previously unseen photos of the band and crew past and present. Comment and insight are made by mainstay band members Mick Pointer, Clive Nolan, John Mitchell, and Kylan Amos about past and present band/crew members that have graced the stage with us over these 25 years. This limited DELUXE EDITION of the book also contains a DOUBLE LIVE CD recording of the bands last concert recorded at the Veruno Festival Italy in September 2019 (produced by John Mitchell) bringing the first 25 years of the band history to a close. This recording is also the last live show with Vocalist Paul Manzi.
Watch video presentation HERE
Order the book HERE
"Song of the Wildlands" Pre-order!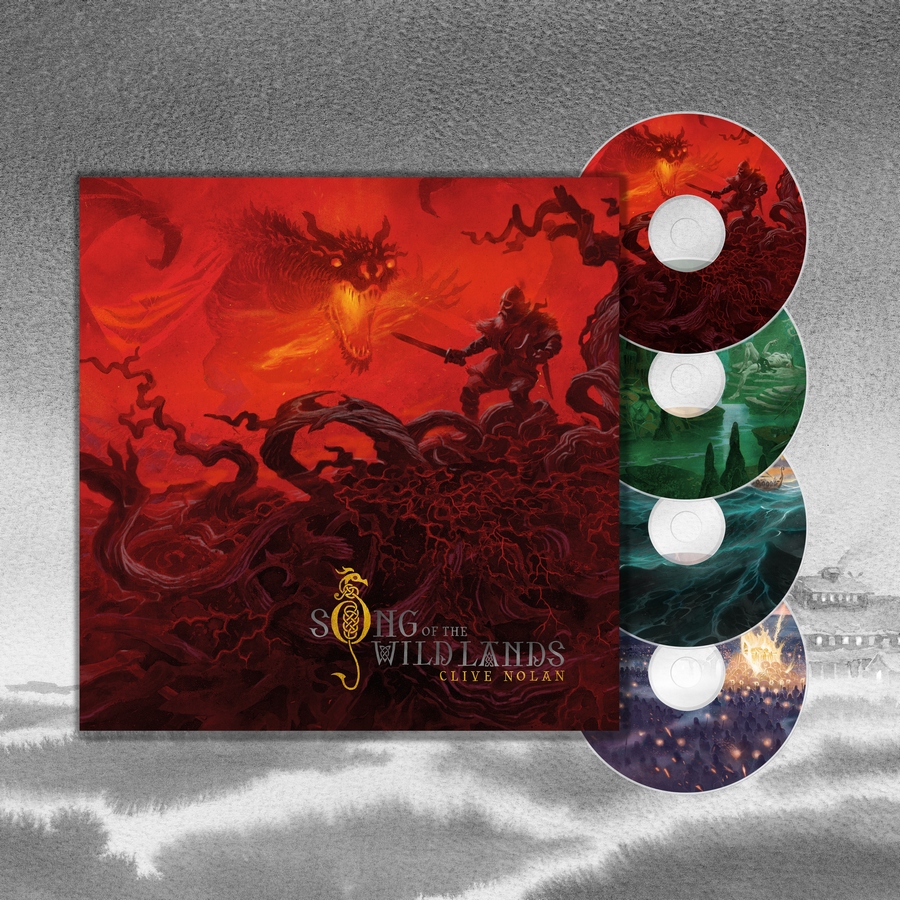 Pre-order starts for the new album by Clive Nolan! "Song of the Wildlands" will be released by Crime Records in collaboration with We Låve Rock Music. The album is based on one of the epics of Old English literature entitled "Beowulf", a tale of grandeur and heroic deeds, about a Scandinavian warrior fighting the world of evil.
"Song of the Wildlands" will be released in 2021 in two formats: a double vinyl, and an 'Earbook'. The 'Earbook' is a vinyl-size hardback book containing four discs: the album, a special instrumental version of the album, and a documentary on both DVD and Blu Ray formats. Inside the book, you will find amazing artwork by David Wyatt, photographs, English and Old English lyrics and many other details about the project. "Song of the Wildlands" has gathered a vast number of artists, including four soloists, an international 200 voice choir, and a rock band, resulting in a highly impressive musical and visual experience.
To PRE-ORDER Clive Nolan's "Song of the Wildlands" 'Earbook' or vinyl, or have your name printed in the album, visit Crime Records online store, and check out the various purchasing options.
More details about the album HERE
Join "Wildlands" facebook page HERE
Watch a trailer by Neil Monaghan HERE

PRE-ORDER HERE
Clive's New Book IS Out!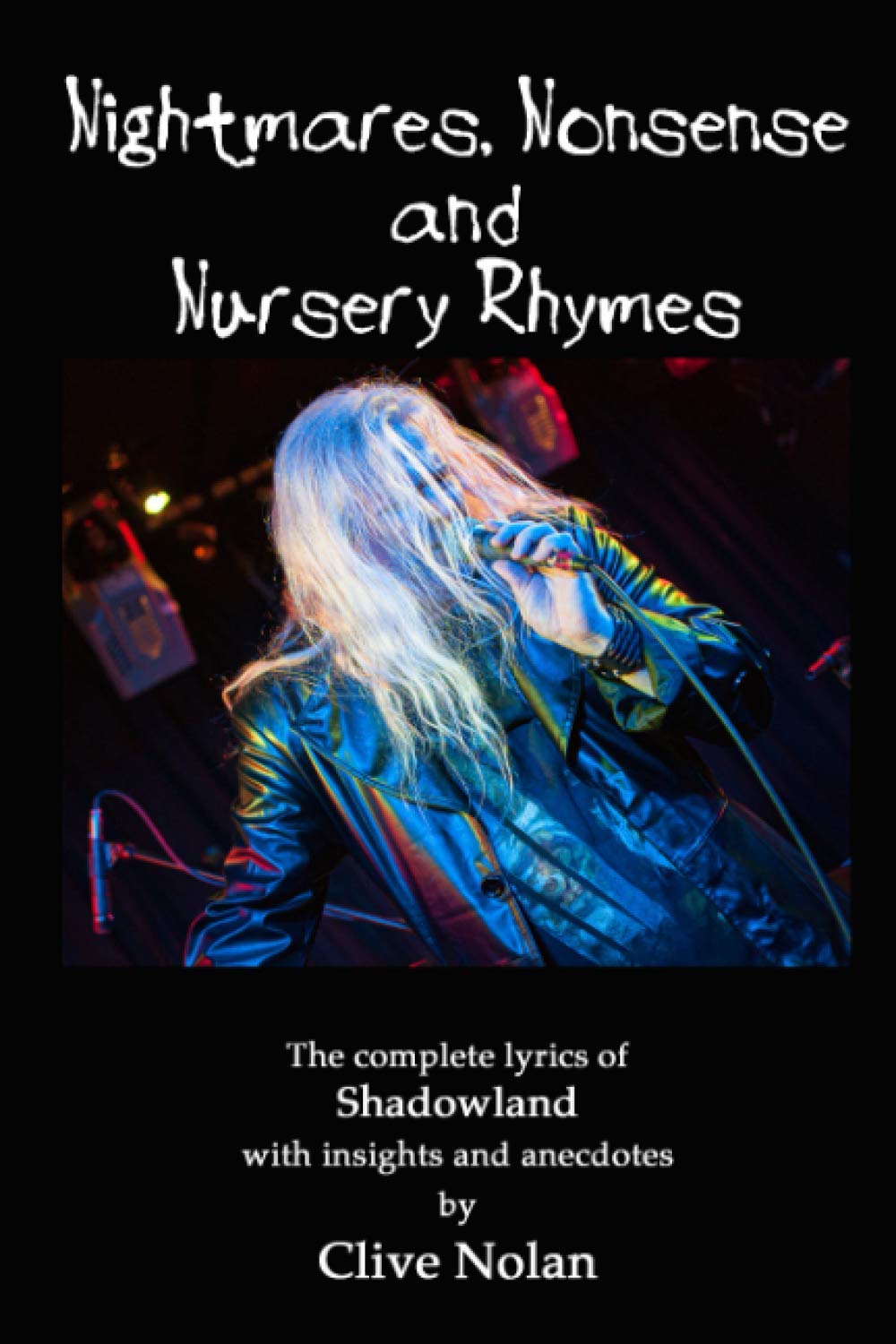 "Nightmares, Nonsense and Nursery Rhymes" is a collection of all the lyrics of the progressive rock band, Shadowland. However, much more than that, it includes many observations and anecdotes from the Clive about his experiences in the band as well as some of the reasons and motivations behind the lyrics.
Learn about the origins of Shadowland, share some stories from their tours and read about some of the stranger sources of inspiration for the songs.
For Shadowland fans, progressive music fans, and those perhaps just curious about the inner workings of a rock band, this is worth a read.
Clive: "I am proud to announce the release of my new book, 'Nightmares, Nonsense and Nursery Rhymes', which is the collected lyrics of Shadowland along with many insights and anecdotes about the band and their songs.
If you like Shadowland, then this is an essential... if you are a prog fan, then this is well worth a read... if you find the workings of a band interesting, then this deserves a browse... if you don't really care at all, then this is the perfect book to add a touch of mystery to your coffee table - or something to stick under one of the coffee table legs.
Just go to AMAZON and search for Clive Nolan 'Nightmares'."
Clive Joins Imaginaerium!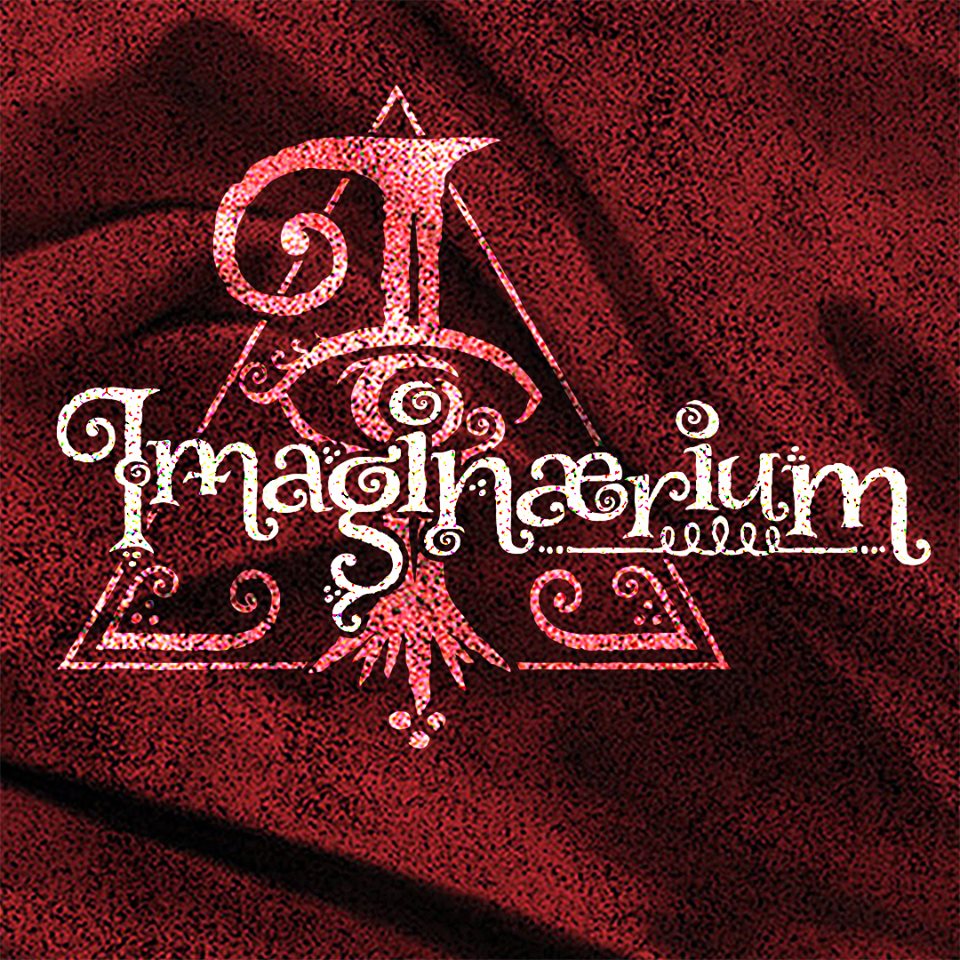 Clive: "I am pleased to announce I will be joining the team of Eric Bouillette's (Nine Skies, The Room, Solace Supplice, Wilder's Folly) new project Imaginaerium, featuring my Italian musician friend Laura Piazzai on vocal. I was asked to take care of the lyrical side of the operation as well as - in collaboration with Eric, to compose the music for the album "The Rise of Medici". Looks like, on top of playing keyboards, I will also be singing the part of a baddie, which will be an entirely new experience for me!"
Please, stay up to date with the project by joining 'Imaginaerium' facebook group.
Check Imaginaerium website HERE.