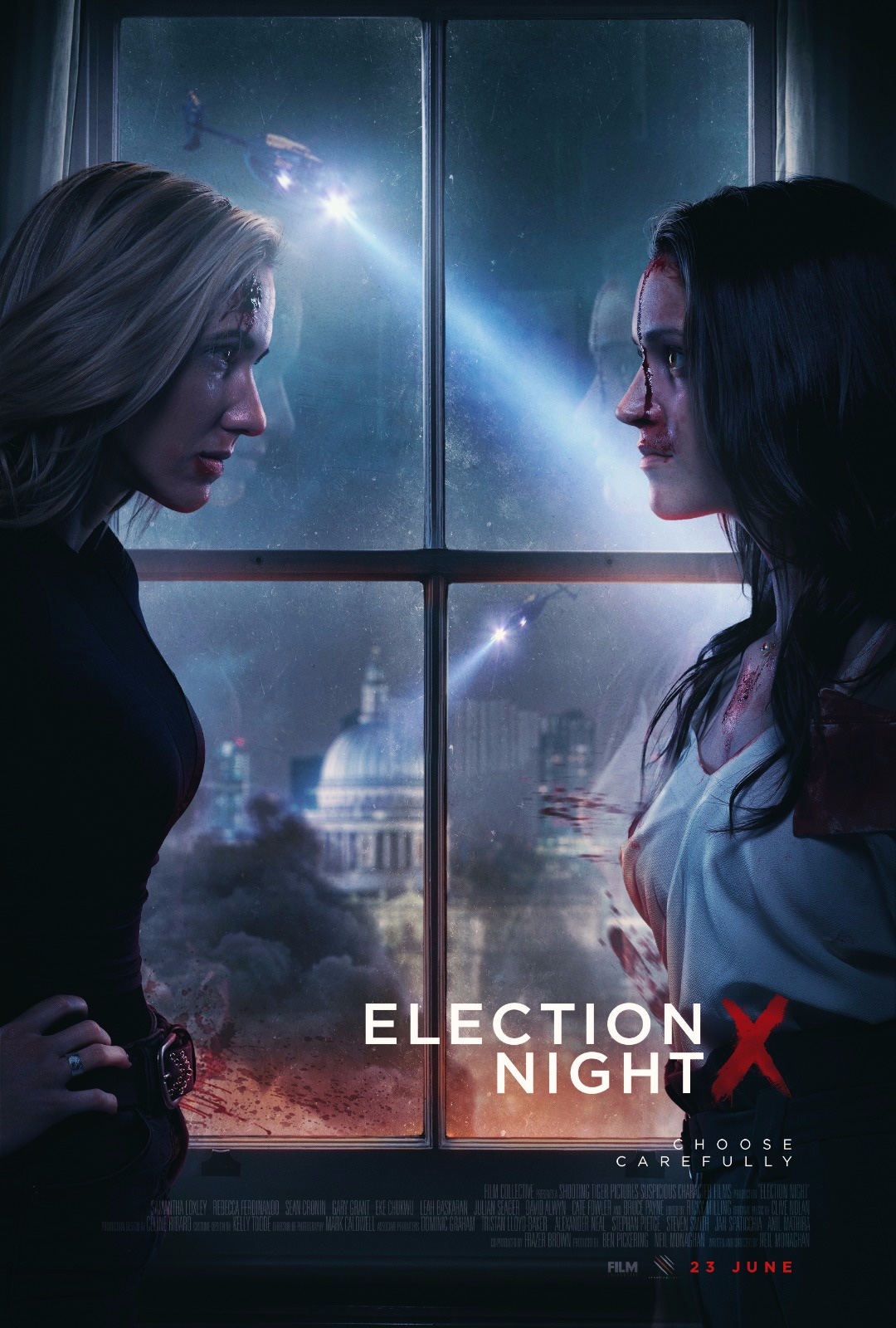 Clive: "This is exciting news... I wrote the music for this film!"
ELECTION NIGHT", a crime drama directed by Neil Monaghan, RELEASED ON SKY, AMAZON PRIME AND ALL MAJOR VOD PLATFORMS ON 6TH ANNIVERSARY OF BREXIT VOTE.
Prepare for palpitating, edge-of-your-seat suspense as political horror ELECTION NIGHT drops on all major VOD platforms this Thursday, 23 June 2022.
The multi-award-winning Brexit-inspired horror is making its worldwide debit on the 6th anniversary of the Brexit referendum that exposed divisions in Britain that still scar us today.
ELECTION NIGHT features a cast of up-and-coming British talent alongside Sean Cronin (MISSION IMPOSSIBLE: ROGUE NATION), Julian Seager (VIKINGS: VALHALLA) and Bruce Payne (PASSENGER 57) as the leader of the New Britain Party, the captivating yet sinister Dominic Drummond.
Watch the trailer HERE.