"The Lost Journals" Theatre Show in 2019!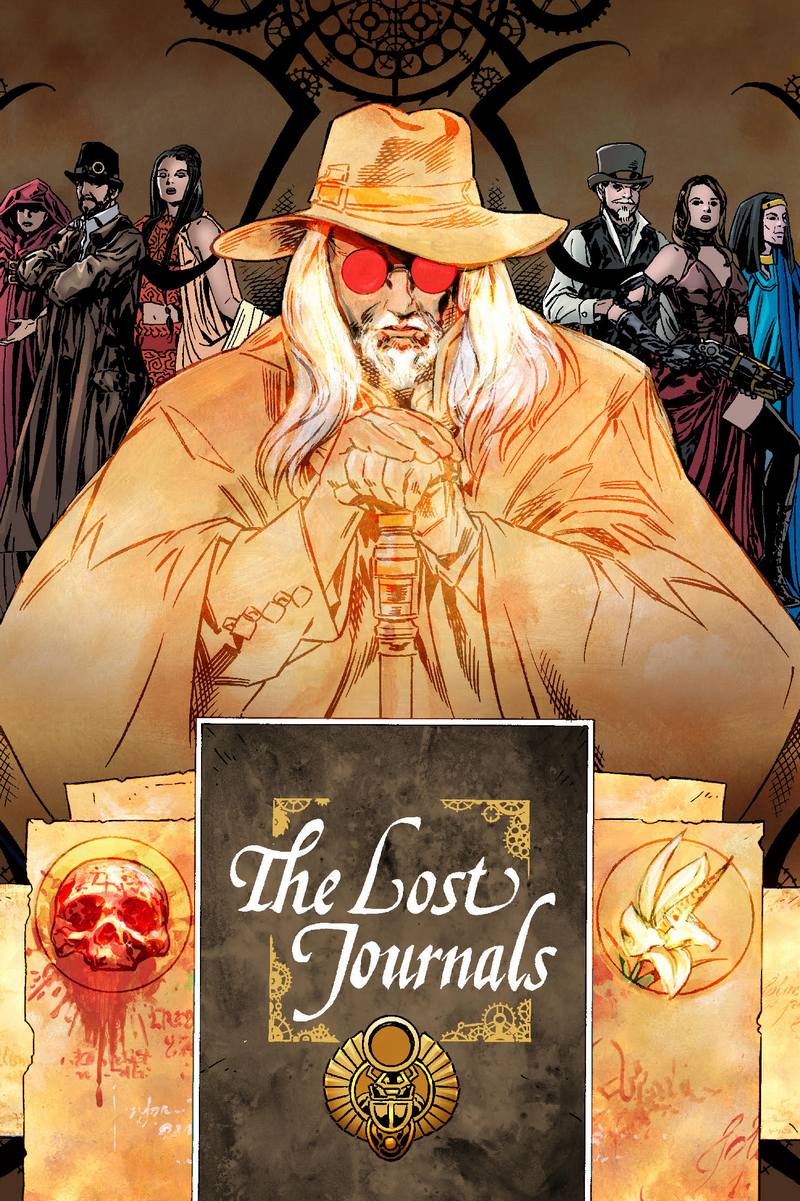 Clive Nolan and The Caamora Theatre Company presents 'The Lost Journals' - a brand new presentation, featuring the music of 'She', 'Alchemy' and 'King's Ransom' along with exclusive new material. The theatre show will take place at the Cheltenham Playhouse on August 31st, 2019. Tickets are available online HERE and can also be purchased directly from the theatre.
Clive: "Next year, the Caamora UK group will be performing a special show called 'The Lost Journals'. This performance will feature some of the best songs and moments from my musicals 'She', 'Alchemy' and 'King's Ransom' as well as some new material… all presented in a brand new context! This will be an exciting and fun production, and will feature many of our singers, past and present. Don't miss it!"
Happy Christmas from Caamora Norway!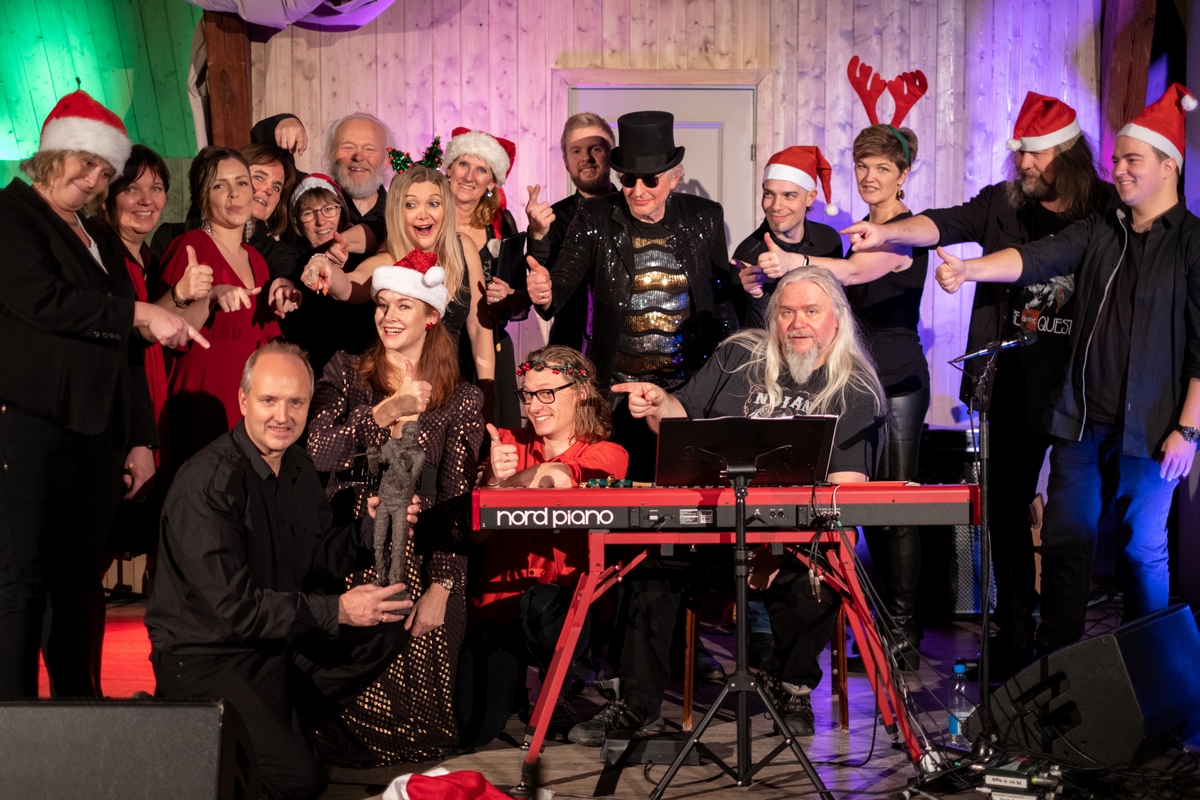 On December 1st and 2nd, 2018 Clive and the artists of Caamora Norway (soloists, the band and the chorus) performed two Christmas shows in the Norwegian venues. The shows featured the songs from Clive's repertoire, including his three Christmas songs: "The Gift", "Embers" and "The Night Before Christmas", as well as the Norwegian Christmas classic "Musevisa". Both events met with enthusiastic reactions from the audiences. Additionally, during the show in Sætre, the head of Caamora Norway, Morten L. Clason, was presented with the award and title of the Man of Culture of the Year 2018 by the authorities of the Hurum region.
Clive: "I have just returned from another wonderful Norway visit. There wasn't snow this time, but the spirit of the people around was excellent, and we performed two most enjoyable Christmas gigs. As always it was a pleasure working with the Vikings, and I think we raised our level from last year. The hospitality was brilliant, and I can't wait to get back! Congratulations to Morten for his award, and thanks to all who took part!"
More about Caamora Norway HERE
Caamora Norway Christmas Shows!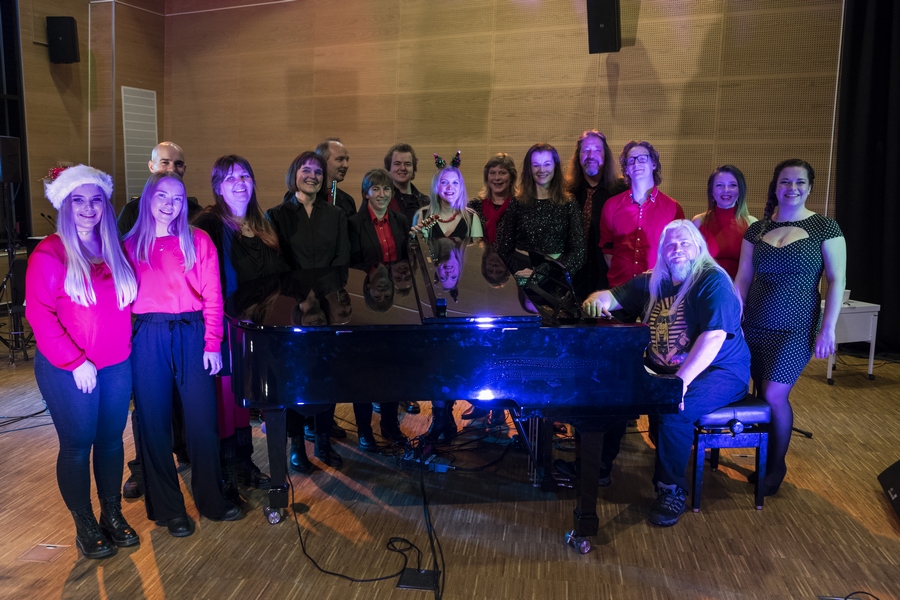 Clive and Caamora Norway will play two Christmas concerts in Norway (Mysen and Sætre) on December 1st and 2nd. The shows will feature Clive on piano and vocal as well as Norwegian soloists: Harriet Müller-Tyl, Christine Ekeberg, Dag Bergersen and Hans Andreas Brandal, the Caamora Norway Chorus and the Windmill instrumentalists: Arnfinn Isaksen (bass), Stig André Clason (guitar), Morten Clason (flute) and Geir Johansen (drums). The artists will perform songs from Clive's repertoire, including his Christmas songs and other surprises.
Clive: "Caamora Norway Christmas shows have now become our annual tradition. I really look forward to performing together with the Vikings again! We have prepared some nice musical Christmas treats – do not miss it!"
More about Caamora Norway HERE
Tickets available HERE
Pendragon 40th Anniversary Shows

Pendragon: "To celebrate the 40th Anniversary of Pendragon there will be 3 very special shows – November 9th 229 – London – UK, November 10th The Boerderij – Zoetermeer – NL, November 11th Z7 – Pratteln – CH. Each of these special extended "not to be missed" shows will showcase the 40 years of music by the band from the earliest years [some stuff you have probably never ever heard live!] right up to the current releases and we will have some special guests on stage alongside the regular line up…not only that but we're going to record it all for a massive commemorative 40th anniversary release. We're really looking forward to celebrating with you all and of course look forward to the next 40 years!"
Clive: "There are three very important pendragon gigs coming up in November to celebrate the band's 40th anniversary. That's a long time for any band to be going! This is a very full set list which traces the history of Pendragon from start to present - London and Zoetermeer are sold out but there are still tickets available for the Z7 in Pratteln, Switzerland. Don't miss it!"
More about Pendragon
HERE