'The Professor King Chronicles'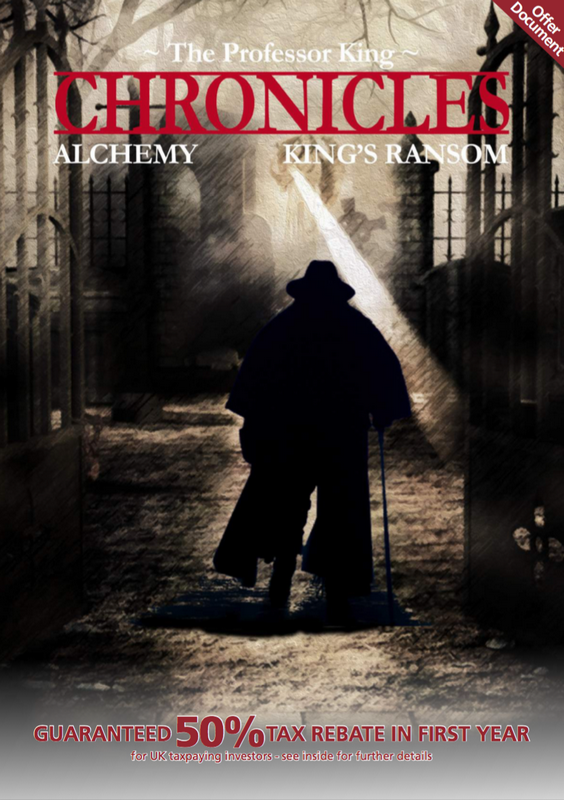 Clive: "At the end of last year, I signed a major contract with a film production company, with a view to turning both 'Alchemy' and 'King's Ransom' into full theatrical-release feature films.
This is a very exciting development in the ongoing journey of these musicals. As with any film project it is now all about raising the budget. Since both stories share some characters and locations, we plan to shoot the movies back to back. This will
dramatically lower the overall production cost.
This is not a fundraising exercise where people very kindly donate money. This is a significant investment opportunity in a large-scale project, with a real chance of making a profit.
We already have many extremely talented cast members, but we will also be recruiting named actors, singers and musical theatre stars to give the films solid commercial appeal. Naturally our budget level is a determining factor in which stars we can attract.
We have produced a detailed investment prospectus available to anyone interested in joining us. Simply private message me and I'll send you the information.
As a taster, here is a SHORT VIDEO outlining our plans.
Is this an ambitious plan? Certainly.
But it is costed, realistic and achievable. Why not join us and become part of something truly special?"
Pendragon 40th Anniversary Shows!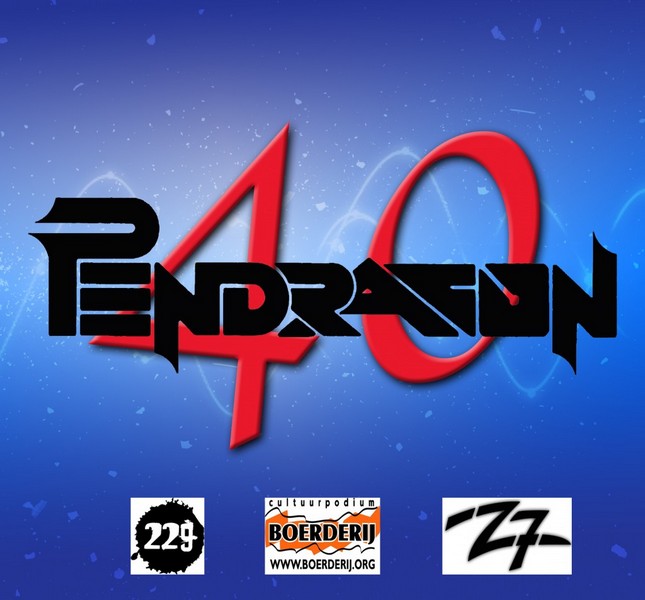 Pendragon have announced 3 shows to be performed in celebration of the 40th anniversary of the band! The shows will take place in London (UK), Zoetermeer (NL), and Pratteln (CH) in November 2018.
Pendragon: "Each of these special extended 'not to be missed' shows will showcase the 40 years of music by the band from the earliest years (some stuff you have probably never ever heard live!) right up to the current releases and we will have some special guests on stage alongside the regular line up… not only that but we're going to record it all for a massive commemorative 40th anniversary release.
We're really looking forward to celebrating with you all and of course look forward to the next 40 years!"
More about Pendragon
HERE
Clive Nolan and Friends House Concert in France!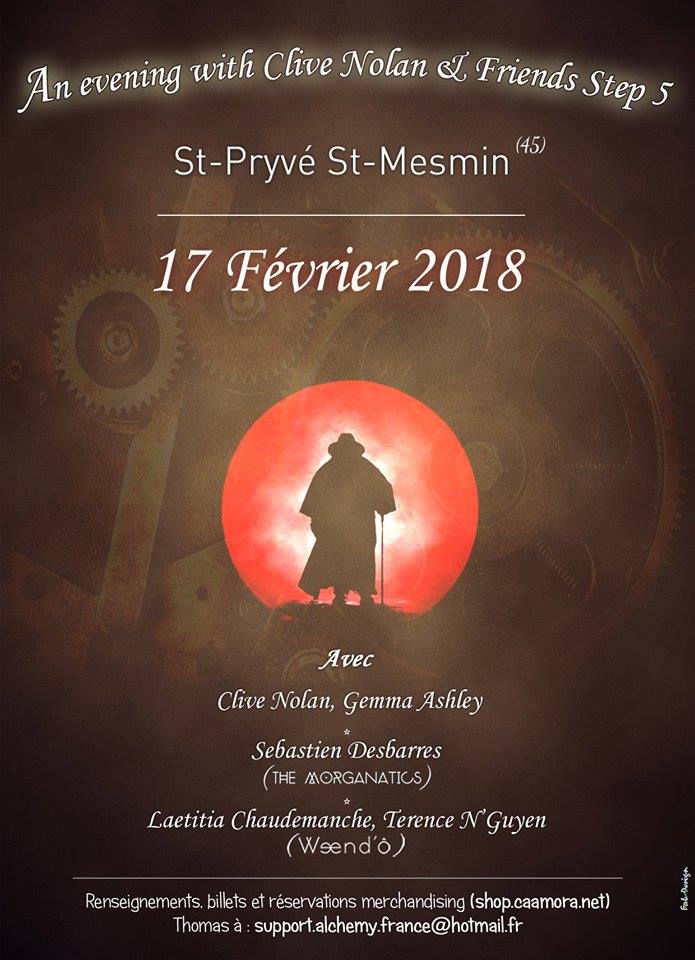 Clive's first concert of 2018 will take place in St Pryvé St Mesmin, France on February 17th. During the intimate acoustic house gig Clive will be accompanied by the Caamora Theatre Company leading lady Gemma Ashley and his French guests: Laetitia Chaudemanche (vocal) and Terence Nguyen (guitar) from the progressive rock band Weend'ô, as well as Sebastien Desbarres (vocal) from The Morganatics and Fabien Bienvenu (guest keyboards). For more information and tickets, contact the organisers Thomas and Agnes Konsler at This email address is being protected from spambots. You need JavaScript enabled to view it. or join the facebook event HERE.
Clive: "My first gig of 2018 takes place in France on 17th February, which is a good place to start a year! It's a house gig, and I'm really looking forward to seeing some familiar faces there. Gemma will be coming out with me to sing, and I'm sure we will have some fun!
I'd like to thank Thomas and Agnes for organising the event and Fabien for designing the poster."
Clive Nolan features in Animated Film!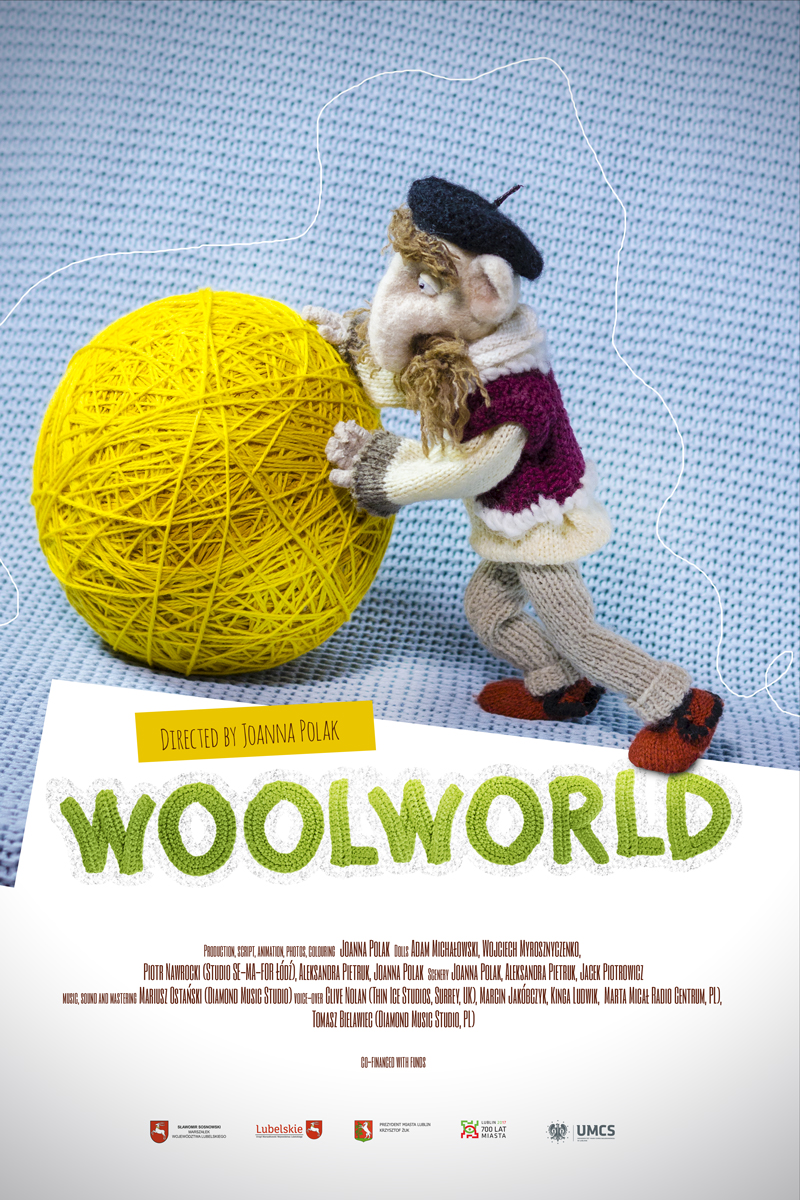 In October 2017 Clive recorded a voice-over for the Polish animated production written and directed by a prolific and highly acclaimed filmmaker, Joanna Polak. A short film entitled "Woolworld" tells a story of Mr. Wooly and his friends, who live in a world made of wool. The protagonist is not happy with his life and hopes for a change that will make his existence more interesting. Unfortunately for him, his wish comes true…
Clive recorded an English version of the voice-over, including the narration and the monologues of the main character. The official premiere of the film will take place at The Centre for the Meeting of Cultures (Centrum Spotkania Kultur) in Lublin, Poland on Friday, December 15th, 2017. Subsequently, the film will be screened at the major film festivals around the world.
Clive: "A while ago I recorded a voice over for a rather unusual short film. In this animated production, everything is made of wool, and I took on the persona of 'Mr Woolly', something I never expected to add to my CV. Actually, it was a lot of fun… if you get a chance, please check it out. Good luck to Joanna and the whole team at the premiere!"
"Woolworld" trailer will be available right after the premiere.