Filming Session in Norway!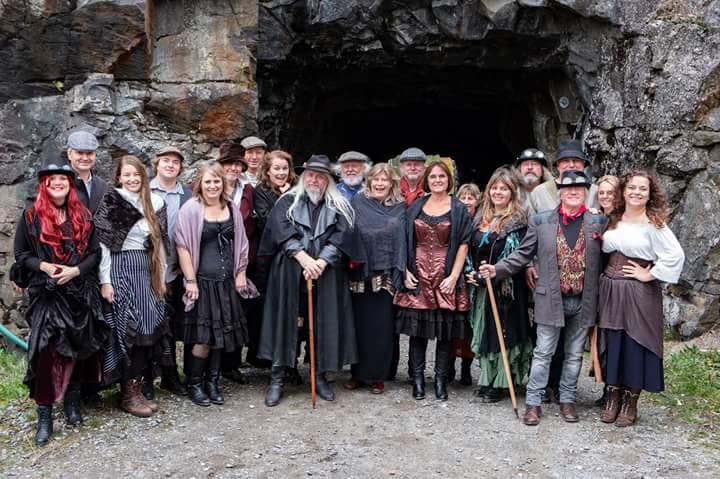 Clive: "Filming is now wrapped on the "Salvation has a Name" promo video... as directed by Neil Monaghan with the incredible crew, Dag W. Grundseth, Olav Urdahl and Ben Pickering. A massive thanks to all, you wonderful people, from Caamora Norway - you all looked after us brilliantly and worked so hard! Fantastic job guys!
Well done Chris Lewis for your tireless efforts fronting this video. Thanks to Gemma Ashley for her patience and boundless good humour and to Magdalena Grabias for her organising and her portrayal of the mad spinning woman! And to Elisabeth Syrdahl Ellingsen for helping us with the 'dance routine'! Thank you too Ingar Diskerud and Siren Iversen Diskerud for the use of the barn and access to all those wonderful props! I would list each and every one of you if I could, but for now I will simply thank Morten L Clason without whom this just wouldn't be happening!"
The new video clip for "Salvation Has A Name" from Clive Nolan's musical "King's Ransom", directed by Neil Monaghan of Suspicious Character Films and filmed in Norway in cooperation with Caamora Norway will be coming soon! Please visit the Professor King Chronicles website to keep up to date with developments, and remember... we need your support in bringing "Alchemy" and "King's Ransom" to the cinema!
More about Professor King Chronicles HERE
Watch the Video Teaser HERE
Arena tour 2019!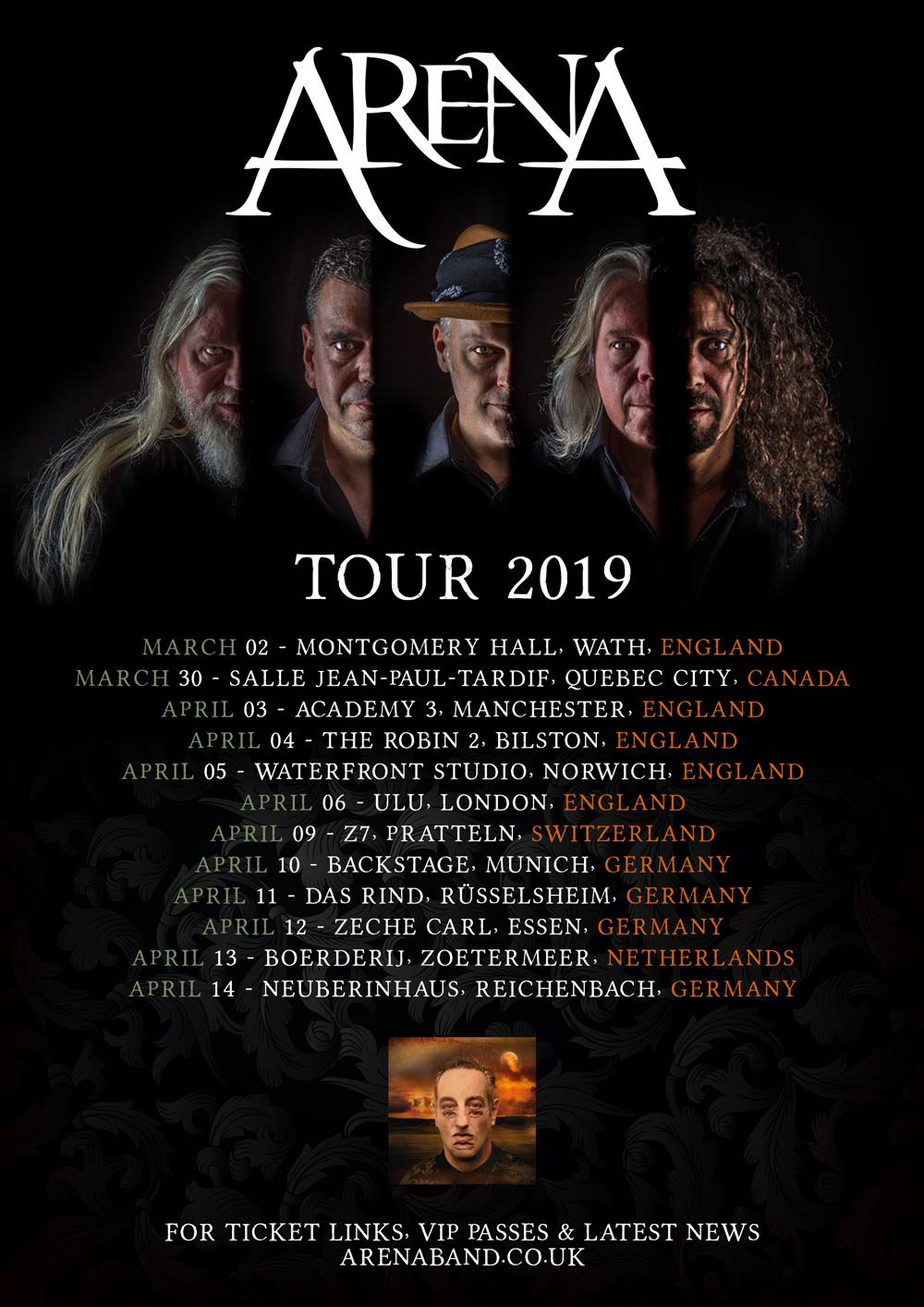 Arena have just announced more tour dates for 2019. In March and April the band will visit Canada and many European venues with a completely new programme. Tickets (including special VIP passes) are available online now!
Clive: "Arena will be back out on tour next year! In March we will be playing the CRS awards night where we will do our last performance of 'The Visitor' in its entirety - then in April we will tour around Europe with a new set including songs from our new album 'Double Vision'. The much-requested epic from this album - 'The Legend of Elijah Shade', will be part of that set list - see you on tour!"
More about Arena HERE
Book your tickets HERE
"King's Ransom" Cheltenham 2018: Thank you!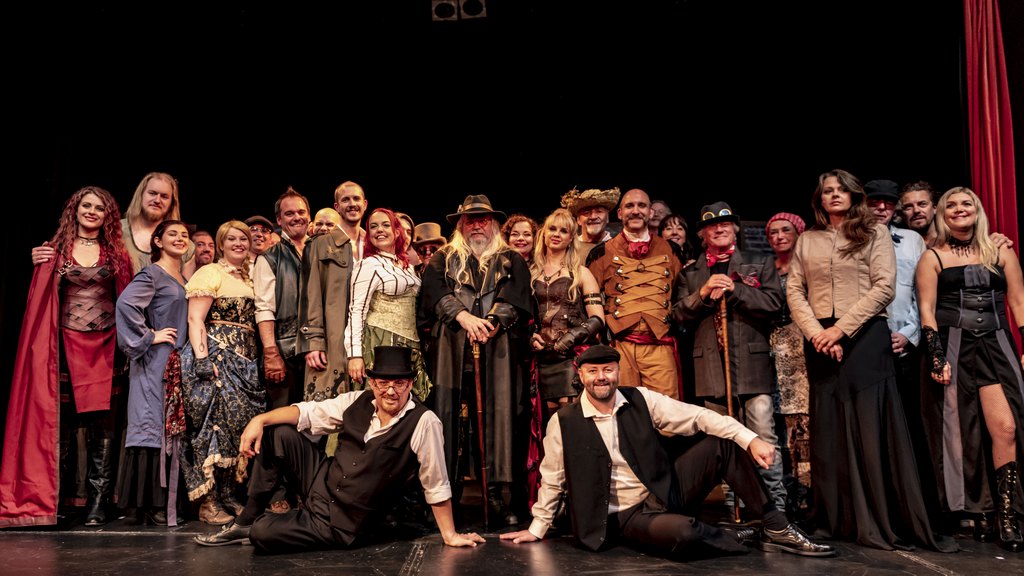 On September 8th the Cheltenham Playhouse saw the return of Clive and his troupe, The Caamora Theatre Company. The 2018 rendition of Clive's third musical, "King's Ransom", was performed to commemorate the life and work of Clive's long-time friend and the show's original director, Ian Baldwin.
Clive: "This year's performance of "King's Ransom" saw everyone up their game yet again. Following the excellent directorial structure provided by the omnipresent Ian Baldwin, with a few terrific tweaks thanks to Ross Andrews' supervisory role, we had our best show yet. I hope Ian would be very proud!
I'm not going to start writing lists of 'thank yous' or 'special mentions'. It's simple… The cast, the crew and the audience were, without exception, brilliant… thank you so much for making this very emotional tribute to Ian such a memorable one."
More about "King's Ransom" HERE
It's Movie Time!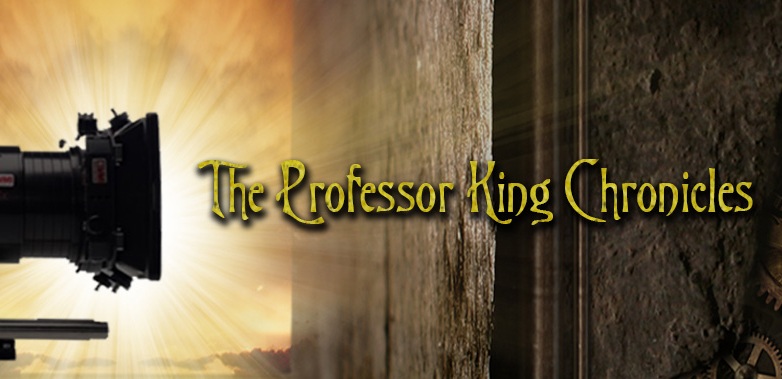 Clive: "It's movie time guys! As you may know, I have signed both 'Alchemy' and 'King's Ransom' to a film company with a view to bringing these musicals to the silver screen. As always for such a project, we need your support. Remember, we are not attempting to 'fundraise' here, we are looking for investors. If you put money in, we have every hope and intention that you will get it back, with due rewards.
We have just returned from Norway where we were scouting for possible locations for both of the movies. It's important that we keep moving forward with the project while we work on raising the budget. I'm glad to say we have found a whole load of great locations, which will hopefully feature in these films!
Now is the time to raise awareness of the project, and with that in mind I'd like to invite you to our new 'Professor King Chronicles' Facebook page where we will be keeping you informed about the development and production of these movies. We need your support for this, so please 'like' and follow us… be part of the magic!"
Visit Professor King Chronicles website
HERE
Visit Professor King Chronicles FB page
HERE