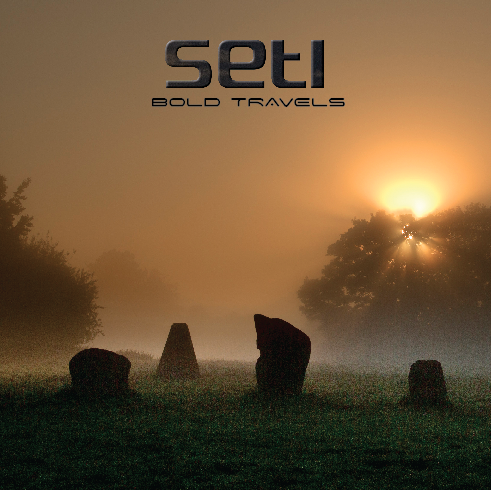 Clive has recorded guest solo keyboard parts for the forthcoming album of the Chilean band, SETI. The band's third album, 'Bold Travels' is now available for pre-order! SETI is one of several progressive rock projects of Claudio Momberg. This versatile keyboard player is known from bands like Taurus, Subterra and Quarks as well as his long-term involvement in Clive's Caamora Theatre Company. Momberg took part in numerous Nolan-related concerts and theatre shows around Europe and South America.
'Bold Travels' is scheduled for release this August! The album will feature Chilean musicians: Jaime Scalpello (vocals), Paula Vilches (vocals), José Luis Ramos (bass), Juan Ricardo Weiler (drums), Gabriel Hidalgo (guitars) and Claudio Momberg (keyboards, bass, guitar, backing vocals), with special guest performances from renowned prog celebrities: Clive Nolan (keyboard solos), Steve Rothery (Marillion) (guitars) and Damian Wilson (vocals). The album cover was designed by another Caamora Company artist, Ron Milsom.
Clive: "Another great SETI album from Claudio Momberg, and I had the pleasure of playing on this one! Good luck with the album Claudio!"