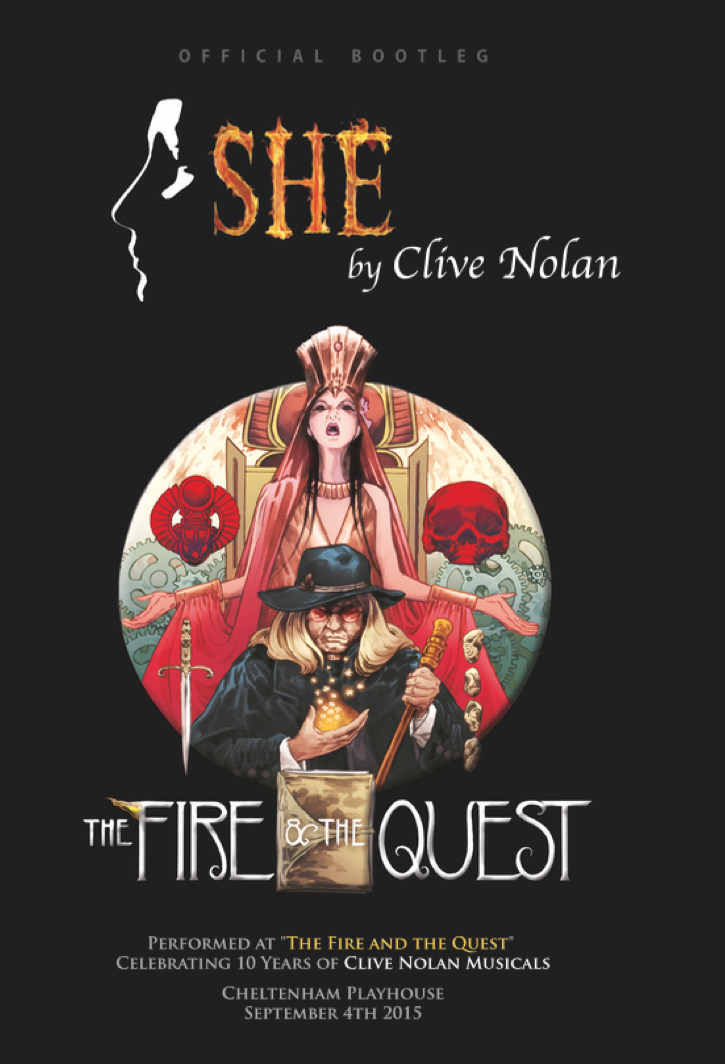 The DVD is the second official Caamora Theatre Company bootleg. This production of Clive's first musical, 'SHE', was performed at the Cheltenham Playhouse on September 4th 2015 as part of the event celebrating 10 Years of Clive Nolan Musicals.
This is a theatrical version of the musical directed by Ian Baldwin and featuring a new song and a brand new cast, including Victoria Bolley (Ayesha), Robbie Gardner (Leo), Gemma Louise Edwards (Ustane), Chris Lewis (Holly), Ross Andrews (Billali), Verity Smith (Rehani), Ian Baldwin (Job) and the Caamora Chorus.
Warning: due to technical limitations, the only sound available was from the cameras. The DVD will be dispatched in September.
Profits will go into the production of Clive's next musical, 'King's Ransom'.
Clive: "Most probably this is the last chance to experience "SHE" live, as we are about to embark on an entirely new journey together with Professor King and his companions..."