'The Fire and the Quest' Logo Designed!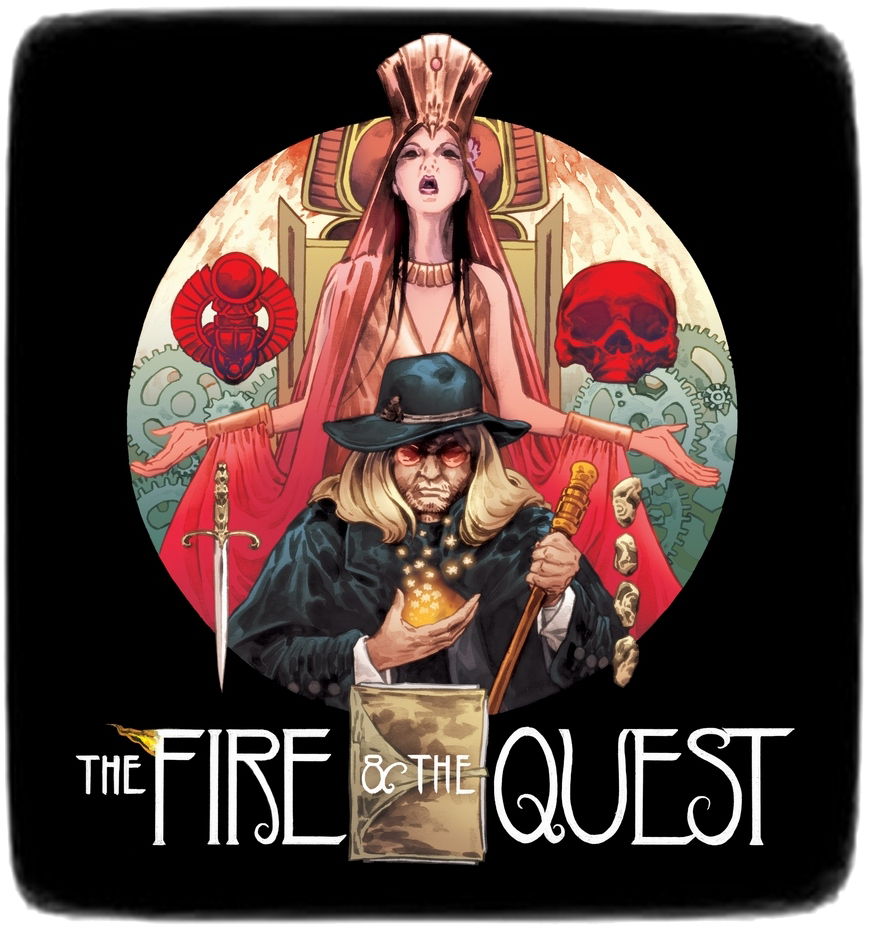 The logo for 'The Fire and the Quest' jubilee event in Cheltenham in September 2015 has been designed! Mark Buckingham, an internationally acclaimed DC Comics graphic artist, combined the elements of both Clive's musicals, 'SHE' and 'Alchemy', producing a delightful design in the Victorian Steampunk vein.
Clive: "I really wanted to find a way to encapsulate both the shows in the artwork. I think Mark has achieved this brilliantly with his design - the balance between 'SHE' and 'Alchemy' is just right! This truly defines the event!"
Works on the new productions of 'She' and 'Alchemy' are in full swing. The new versions of the shows will be performed during the September event. The weekend celebrating 10 years of Clive's musicals, will also gather past and present members of the Caamora Theatre Company to take part in 'Beyond the Veil', an acoustic concert on Saturday afternoon. It has been now confirmed that 'The Fire and the Quest' will be filmed to be released by Metal Mind Productions in form of a collector's DVD box set.